How to Subscribe to i-LEARN Ace
Welcome to i-LEARN Ace.
Let's subscribe to i-LEARN Ace to get full access to the new hi-tech education platform.
Steps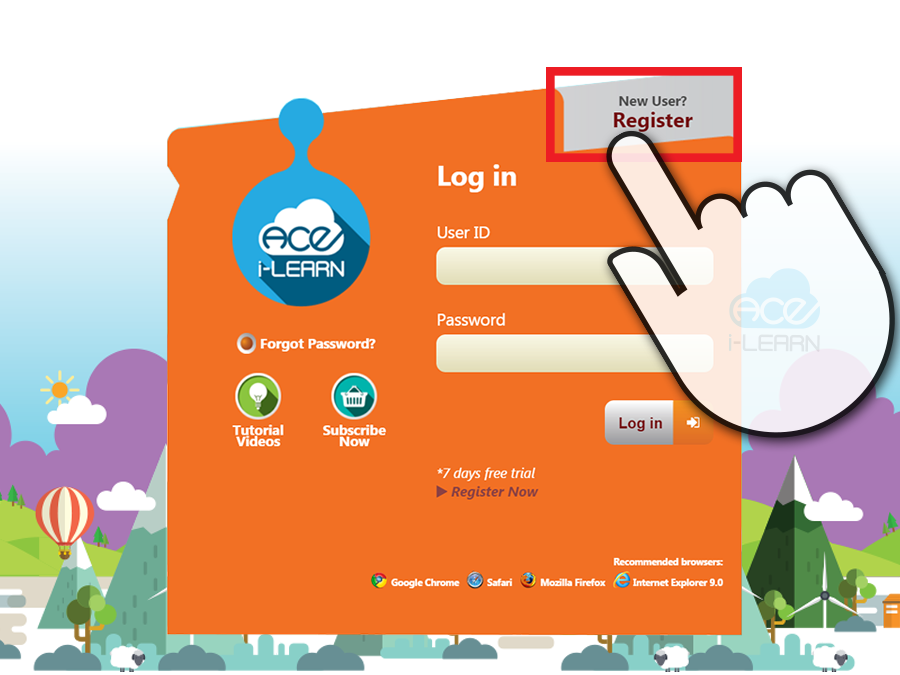 1
If you are a new user and do not have an account, please click New User? Register.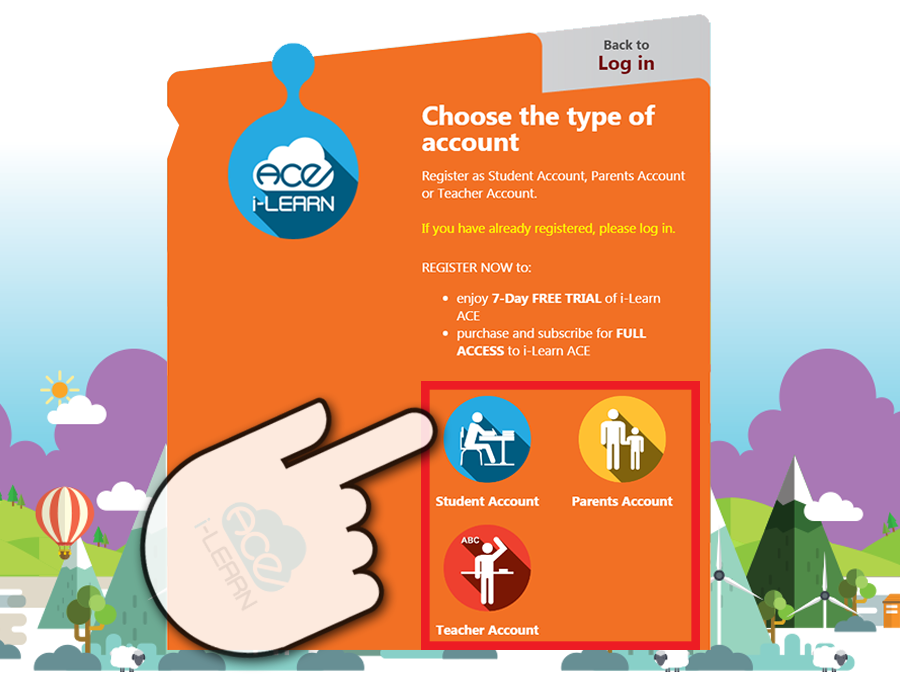 2
Select the type of account you want to register for.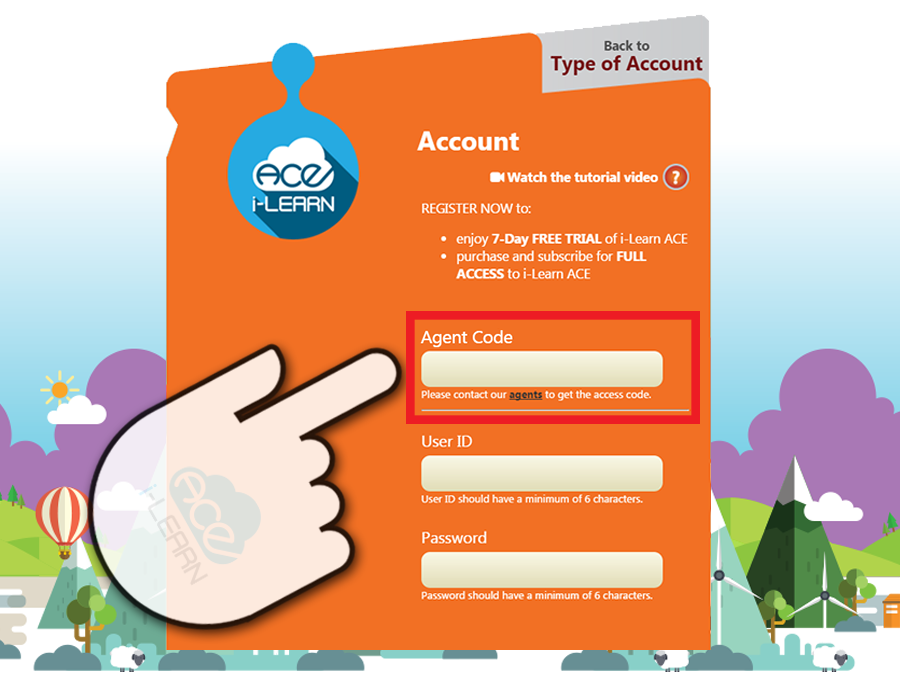 3
If you do not have the Agent Code, please contact our Agents to get the agent code.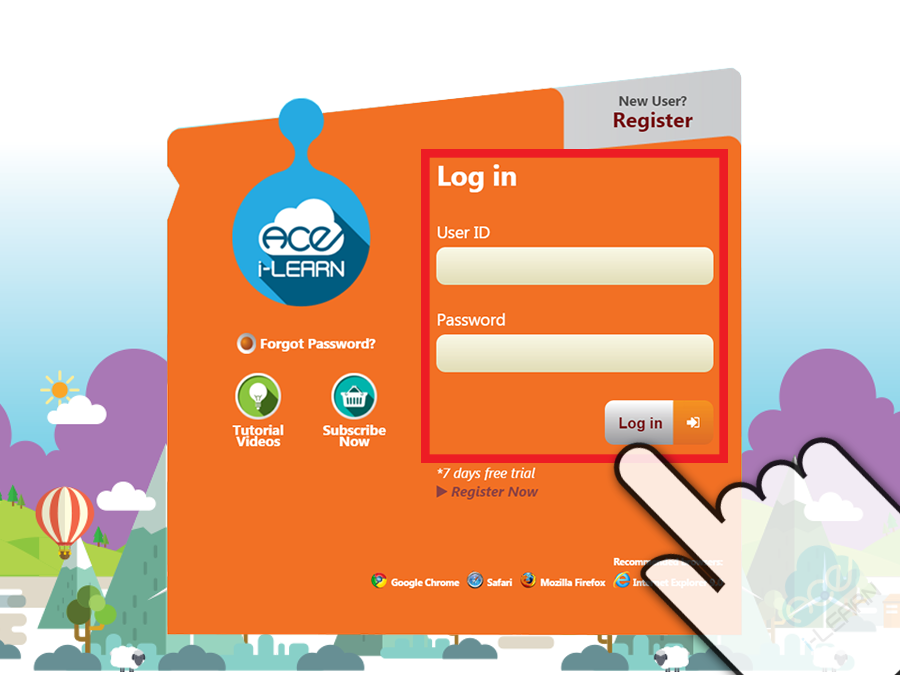 4
Log in with your User ID and Password.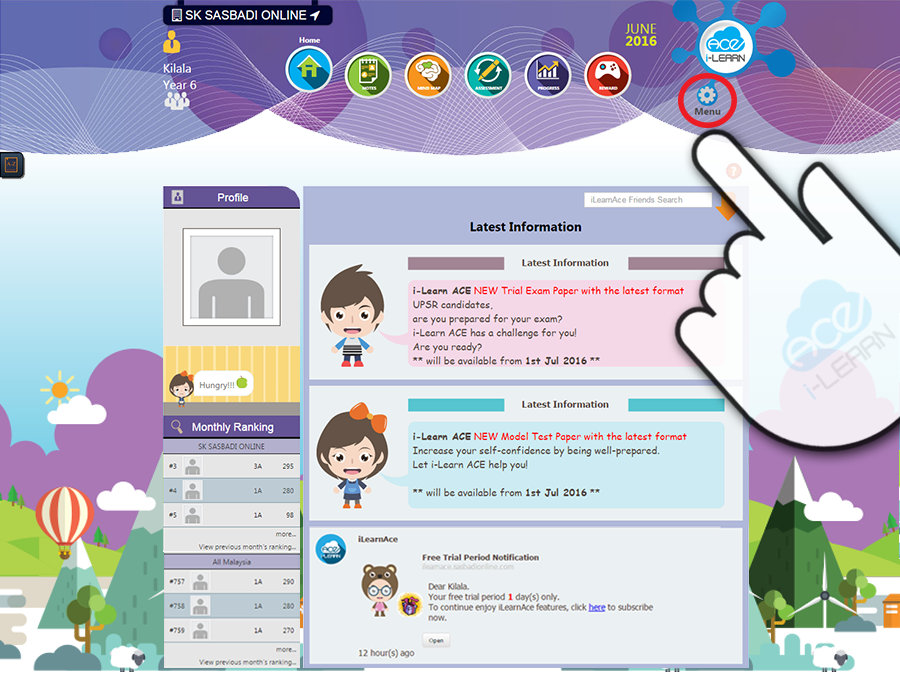 5
Click the Menu button in the top-right corner of the home page.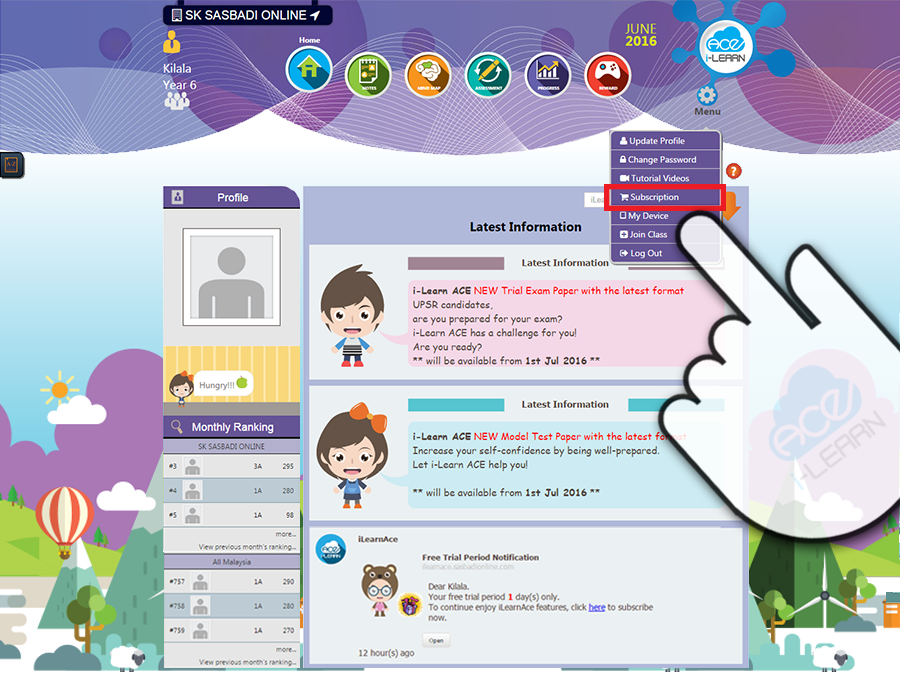 6
Select the Subscription option from the drop-down list.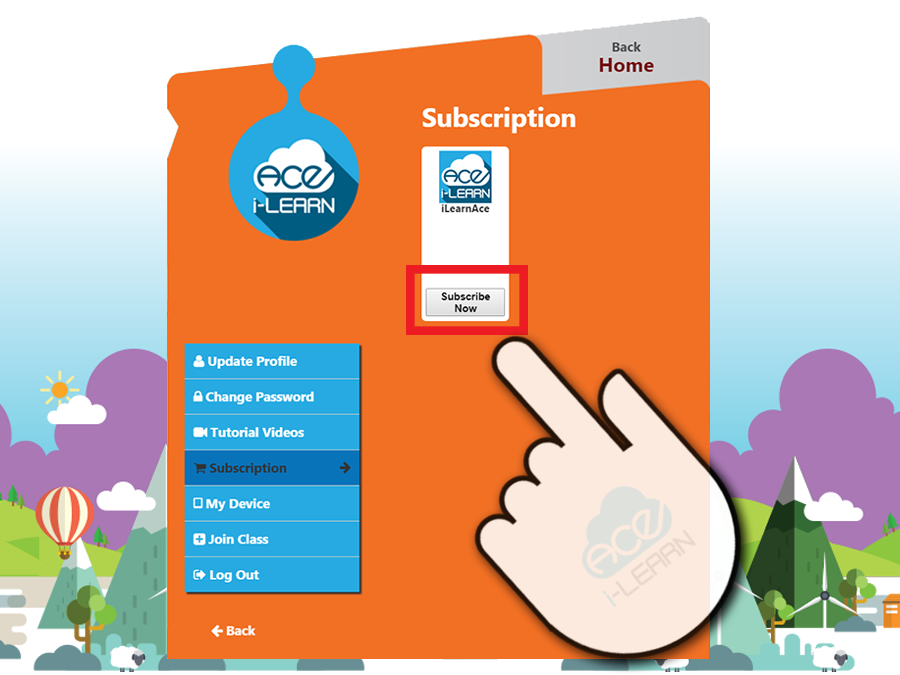 7
Click Subscribe Now.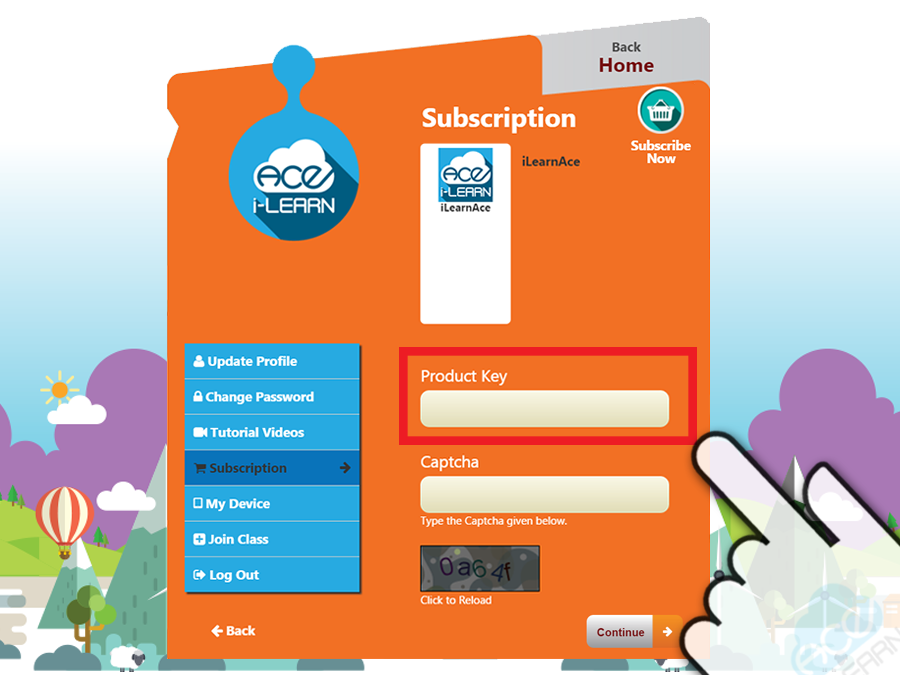 8
Key in the
Product Key
on the i-LEARN Ace card that you have purchased from our
agents
and complete the
Subscription
form.
If you have not purchased the i-LEARN Ace card, please click
here
to contact us.